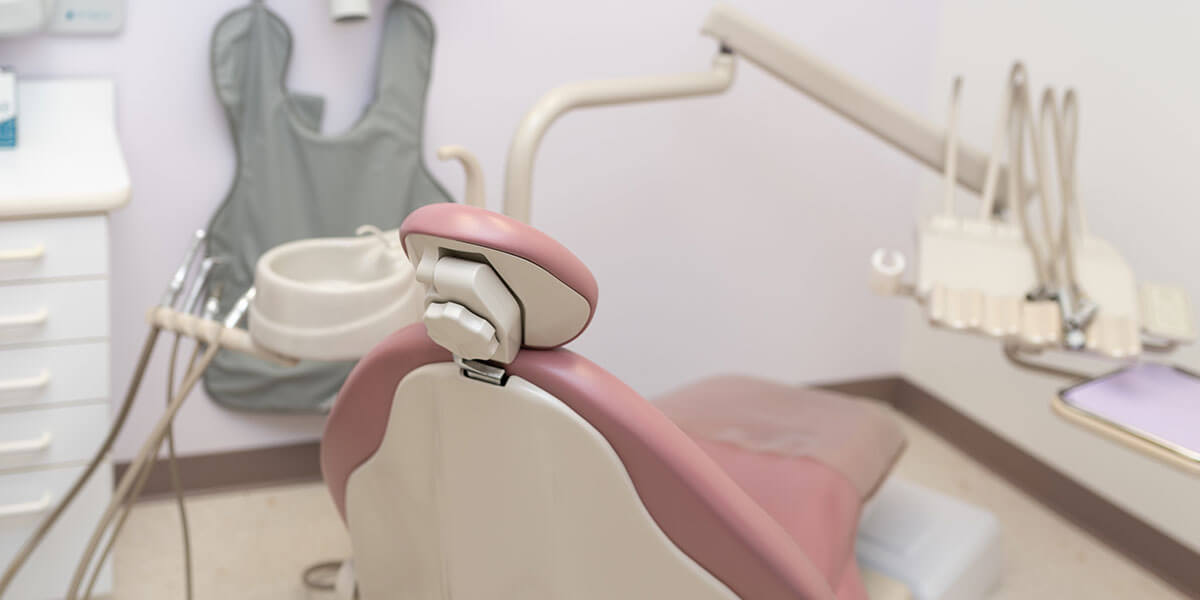 ---
First Visit
Your first visit to Dr. Moriarty's practice establishes a vital foundation for our relationship with you. During the first visit, we make sure to obtain important information, like your medical history, and give you the time to get to know your dentist. To understand what to expect for your first visit to our practice, please read through this page. You'll find all the practical information you need, such as a map and directions to our office, practice hours, payment policies and more. There's also information about our committed staff and our first visit procedures. You can even save some time at your first visit by printing out and completing the patient forms in advance of your appointment.
What to Expect
Upon your visit, you will be greeted by our friendly and knowledgeable front desk receptionists. They will ask you for your completed forms, dental insurance information, and any records or x-rays you may have from your previous dentist. While you wait to be seen you can relax in our reception area and look at our 150 gallon salt water fish tank filled with colorful tropical fish or read a magazine while listening to music.
One of our compassionate assistants or hygienists will bring you back into one of our seven treatment rooms. You can bring your favorite video to watch or bring your IPod, MP3 or any digital listening device so you can relax and listen to your favorite music or audio book.
We understand that for some, going to the dentist can be difficult. Our staff will support you and make your visit as pleasant as possible. Our assistants, hygienists and front desk staff work together as a team to create a professional, comfortable and pleasant environment. We also understand that children need extra special attention and that is why our staff explains each step of the procedure as well as showing them the instruments and equipment that will be used during the procedure. We like to see children for their first dental visit at 3 years of age.
Our office provides general dental treatment for the entire family. The most common preventable dental disease is dental caries or decay. The second most common is periodontal disease or gum infection. These are both caused by the presence of plaque or debris on your teeth and gums.
We are proud of our hygiene team that will provide you with the proper oral hygiene instructions needed to maintain healthy teeth and gums. We recommend patients visit their hygienist a minimum of every six months. At your six month visit, you can expect a complete dental examination including oral cancer screening in addition to a cleaning.
Depending on how long it has been since you're last cleaning and the condition of your teeth and gums we make have to do your cleaning in two visits. This is called a Full Mouth Debridement. Radiographs (x-rays) may also be taken since they are crucial in the diagnosis of oral disease.
During your exam, your doctor will record an individualized treatment plan for you explaining what procedures are necessary or suggested for your teeth and gums. The doctor will explain her findings by examining your teeth and gums as well as reviewing your x-rays and then explain in detail the procedures necessary. Our practice offers services from a periodontist and an endodontist on limited days each month but because we are mainly a general dental practice, there may be times that we recommend specialists outside our practice.
On your treatment plan, you can expect to see the procedure(s) needed, the fees, and approximate amount of what your dental plan will cover as well as the amount that you will pay on the day service is rendered. If you have dental insurance coverage, our front desk team will be happy to send a pre-treatment estimate for any major work such as crown and bridge, dentures or partials as well as schedule your appointments and go over any questions you may have.
Being well-prepared for your appointment will ensure that the doctor has all of the needed information to provide the best possible care for you. It also will help relieve any unnecessary anxiety you may be feeling. Educate yourself on your symptoms by reviewing the content on this Web site. Also, take some time to review our staff page and familiarize yourself with the doctors. We look forward to your first visit.